Get Your Lawn Mower Ready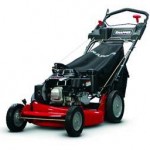 It's that time to tune up your equipment to get ready for Spring. Bring your mower to us for our special Spring-time tune up service at our special discounted rate of $89+parts.
Your service will include:
-Oil Change
-Clean/Replace Air Filter
-Clean/Replace Spark Plug
-Clean/Adjust Carburetor
-Flush Fuel System and drain gas
-Check compression
-Sharpen Blade


All you need to do is drop off your equipment and tell us you want the Spring-time tune up special!